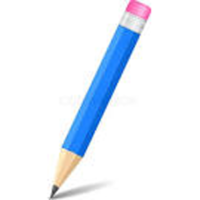 The Blue Pencil Café is a great opportunity to have a writing professional go over your work with you in an informal and relaxed setting.
The Blue Pencil Café takes place on the Saturday of the festival: May 20, 2023.
Participating presenters will be available for a 20-minute one-on-one appointment. The presenters offering these sessions are listed on the registration form as well as on each presenter's page.
Book early to avoid disappointment. Online booking closes on APRIL 30, 2023.
With your registration, you get one Blue Pencil session, for free.
Select your top three choices in order of preference and indicate them on your registration form. The earlier you book, the better your chance of getting a session with your chosen presenter.
The Blue Pencil Coordinator will contact you ahead of the festival to let you know the details of your session: Who with, what time, and where. You will also be told of the specific requirements for your session; for example, most presenters require work to be pre-submitted (usually by email.) However, be prepared to bring 2 copies of no more than 6 pages of your manuscript to the festival.
The Format:
Font name: Times New Roman. Font size: 12. Spacing: Double-spaced. Margins: Standard.
Things to think about in advance of your session:
Prepare to discuss the status of your manuscript
Ask questions
Listen and make notes
The Blue Pencil table will be open during the festival as follows:
Friday 3:00 to 5:00 p.m. and Saturday 8:00 a.m. to Noon.
---
Blue Pencil Presenters