Word on the  Lake Writers' Festival runs from Friday evening, May 10th through to Sunday, May 12, 2019. Sessions will include both skill development workshops and open forums with authors based on questions and answers in an intimate setting.
BURSARIES are once again available: for guidelines and to apply Click here for more information
TABLE RENTALS are available for those authors, from outside our local area, wishing to sell books etc, Cost $35. Please contact us by email festival.saow@gmail.com no later than Tuesday April 30th, 2019.
LOCAL AUTHORS' TABLE You are welcome to sell your books at the festival. SAW will provide a 'local authors' table free of charge. Please bring your books and share the space; meet your fellow local writers and meet the presenters. Please contact us at festival.saow@gmail.com to let us know if you wish to sell your books no later than April 15th, 2019.
ASKEW'S FOODS WORD ON THE LAKE WRITING CONTEST Click here for more information.
Download/print:  (available soon)
  ♦  2019 Full Festival Schedule [PDF]  ♦  2019 Workshop descriptions (alphabetical) [PDF]
---
Friday, May 10th
YOUNG WRITERS' WORKSHOP at Okanagan College 11am to 1:00pm (to be confirmed)
FESTIVAL REGISTRATION Friday evening 3:30-6:00 pm
Hotel Entrance Foyer
CAFÉ LIT – MEET THE PRESENTERS & ENJOY THEM READING FROM THEIR PUBLISHED WORKS Friday evening 7:00 – 10:00pm
Balmoral Room
Admission is by name tag.
Open to the public – $20.00 a ticket ($2.00 discount for SAW members.)
Saturday, May 11th
REGISTRATION 7:30-8:30am
Hotel Entrance Foyer
OPENING & KEYNOTE 8:45am-9:15am
WORKSHOPS 9:20am-5:00pm
See Workshop Schedule & descriptions
BLUE PENCIL CAFÉ SATURDAY 9:30am-5:00 pm in Grandview. FREE
Appointments necessary BOOK EARLY. Schedule & Participating Presenters more info…. 
KIDSWRITE AWARDS CEREMONY  3:30pm-5:00pm
BOOK SIGNING Hotel Entrance Foyer 5:00pm-6:00pm
Open to the Public
BANQUET 7:00pm Balmoral Room
 Buffet Dinner, Entertainment (to be announced) plus the Writing Contest Awards
Open to the public.
Public Banquet Tickets: Cost $50 includes Buffet Dinner & Entertainment. Available from April 19th 2019 at Hidden Gems Bookstore, 331 (D) Alexander St NE, Salmon Arm, BC V1E 1E7 or buy them online after April 19th 2019.
---
Sunday, May 12th
FREE CONTINENTAL BREAKFAST & SOCIAL TIME 8:15am-9:15am
Student Lounge
CONVERSATION WITH … TBA  9:30am-10:30am Room #130
WORKSHOPS/PRESENTATIONS
Workshop Schedule & Descriptions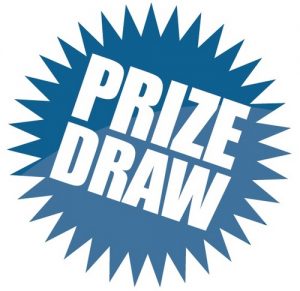 FESTIVAL CLOSING 2:00pm
Room #130
The collection of feedback forms and a prize draw